Devi Shetty's son has a plan for his 'Walmart model' Narayana hospital chain — go cheaper
Stanford business graduate Viren Shetty has been tasked with heading the healthcare firm at a time when India's top hospital chains are in turmoil.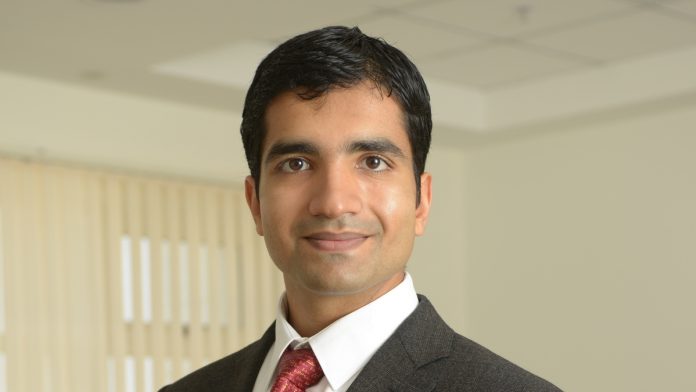 New Delhi: The heir apparent to the Narayana Health (NH) hospital chain, Viren Shetty, 35, first fixed faulty air-conditioners at the firm's flagship hospital in Bengaluru during his college days.
When he graduated in civil engineering, Viren was formally inducted into the organisation in 2007. Given his background, he oversaw the construction spree of NH, launched in 2000 by his father, the popular cardiologist Dr Devi Shetty.
Over a decade on, the Stanford business graduate has now been tasked with heading the healthcare firm at a time when India's top hospital chains are in turmoil.
Industry insiders say increased government regulation has squeezed profit margins of the chains and forced some of the promoters to sell their stakes — brothers Malvinder Mohan Singh and Shivinder Mohan Singh sold Fortis last year while Max Healthcare's Analjit Singh lost control of the firm after selling out his majority stake. The country's top cardiologist, Dr Naresh Trehan, is now reportedly looking to exit his super-speciality hospital chain, the Gurugram-based Medanta.
In contrast, NH, which has feverishly stuck to its 'low-cost model' while expanding to 43 healthcare institutions, has been clocking double-digit growth since being listed on the National Stock Exchange in 2016.
The firm registered consolidated operating revenues of Rs 765 crore in the fourth quarter of the 2018-19 fiscal, a year on year increase of 18.3 per cent. Its overall revenue for 2018-19 stood at Rs 2,860 crore, a rise of 25.4 per cent YoY.
With its financial numbers in the right place, Viren believes that there is little incentive to change a model that is based on the premise of 'the economics of scale', the idea that the more surgeries they did, lesser the cost they incurred with every surgery.
Instead, he insists that the way forward is intensifying the 'low-cost' efforts. "So far, we have been able to reduce costs by almost 10-15 per cent in the supply chain, hospital design, and surgical procedures," he says. "But now we need to look beyond the old measures for further improvement."
The solutions, he says, lie in harnessing technology, ensuring transparency and investing in research and development. "I can keep my father's model afloat," he says. "With digital transformation, building centres of excellence, and research."
---
Technology the way forward
NH began as a 225-bed heart hospital in Bengaluru. The group has since expanded to 23 hospitals, seven heart centres, 19 primary care facilities across India and an international hospital in the Cayman Islands — a total of over 6,000 operational beds.
It discharged 2.6 lakh patients last year.
Viren, who took over as group COO, says constant innovation has kept the group ahead of its competitors in the industry but admits that the increased regulation and price controls have made things difficult. They could also lead to the rise of healthcare costs disproportionately for poorer patients than for richer patients, he reckons.
He is now pushing for technological solutions to reduce costs and improve transparency. "That's why we are working on predictive analytics, which will at least give patients some predictability on the total expected spend on their procedures," he says.
NH is also developing a technology platform — tentatively titled Atma, which translates as the soul — to allow the patients to use their cell phones as hospital admission counters, billing desks, discharge counters and the pharmacy. This, Viren reasons reduces the cost of manpower along with the reduction in administration costs (such as papers, files, computers, etc) and time.
"We are also building mobile apps for our doctors, not because it's shiny and cool, but because they'll be able to reach more patients at a fraction of the cost of an in-person visit," he explains.
The hospital chain is also ready with its pilot version of an electronic-ICU (eICU), which allows surgeons to monitor their patients' post-operative vitals from any part of the world, benefitting patients and reducing the cost of a doctor's visit.
It is such constant experimentation that has not only kept NH afloat but has garnered its appreciation from across the globe, including being dubbed as having adopted the 'Walmart method' in the healthcare sector.
Tarun Khanna, director, South Asia Institute (SIA), Harvard University, points out that NH's success lies in the chain's ability to translate its vision for providing cost-effective care into practical efforts in a short time period. "What Devi and his team have over the past nearly two decades is to remain anchored to an overarching vision," Khanna said. "The combination of short-run experimentation with long-run vision, fueled by a vision that resonates by triggering basic human compassion, is the key to Narayana's success."
Improved transparency & quality
Another way forward, according to Viren, is focusing on transparency so that patients are aware of the quality that NH offers. His hospitals, he says, will soon share their performance cards with prospective patients.
"For instance, the numbers of deaths that have taken place in the hospital within (say) the last 30 days, numbers of patients who need to be readmitted within 30 days of their treatment will be shared," he says. "So will be the number of patients who caught infections because of their hospital or details of the length of patient's stay in the hospital among other parameters."
According to Viren, the move will spur the adoption of electronic medical records, which a lot of institutions resist because of high up-front costs, ancillary costs in servers, training, and IT managers. "But it will make healthcare safer and reduce costs over the long term," he says.
This will also force hospitals to improve quality, he says. "Hospitals will also have to build large-quality control teams to ensure they maintain the standards for accreditation, and large infection control departments to manage any outbreaks of drug-resistant bacteria and other hospital-acquired infections," he adds.
NH to dive into drug research and development
The chain is also diving into drug research and development. It plans to introduce the latest immunotherapy for patients with advanced cancer, which is among the most expensive treatments. "We are partnering with drug major Biocon so that the next generation of these drugs can be developed in India," Viren says.
It also plans to develop its flagship hospitals into 'centres of excellence' in their most prominent speciality. For example, the Narayana Institute of Cardiac Sciences in Bengaluru features prominently in academic publications as a testing space for new cardiac medical devices and performs advanced heart surgeries that can't be done anywhere else in India. "We plan to build similar centres in cancer care, neuroscience, organ transplants, and renal sciences," Viren says.
So will the low-cost model survive? The 35-year-old is optimistic and believes that insurance will have a bigger role in sustaining it. At present, he says that just 8 per cent of the Indian population has health insurance and that "the numbers will only increase as healthcare costs increase".
Patients who pay out of pocket generally prioritize the lowest-cost provider over the hospitals with good safety scores or excellent clinical results, he explains. "But once they have health insurance, they will start to choose hospitals that offer better service and doctors with better-published results. This will encourage hospitals to compete on quality rather than price," he adds.
Source :
https://theprint.in/health/devi-shettys-son-has-a-plan-for-his-walmart-model-narayana-hospital-chain-go-cheaper/265209/